Need Help?
If you are immediate danger, call 911. For mental health emergencies, call Milwaukee County Crisis at 414-257-7222.
211 - Get Connected. Get Help.
For Benedict Center services, please call 414-347-1774 or email justice@benedictcenter.org
Benedict Center Client Announcements
Community Resources
Do You Have a Warrant?
Click here to see a resource from the Out of Custody Court.
Where to Get COVID Vaccine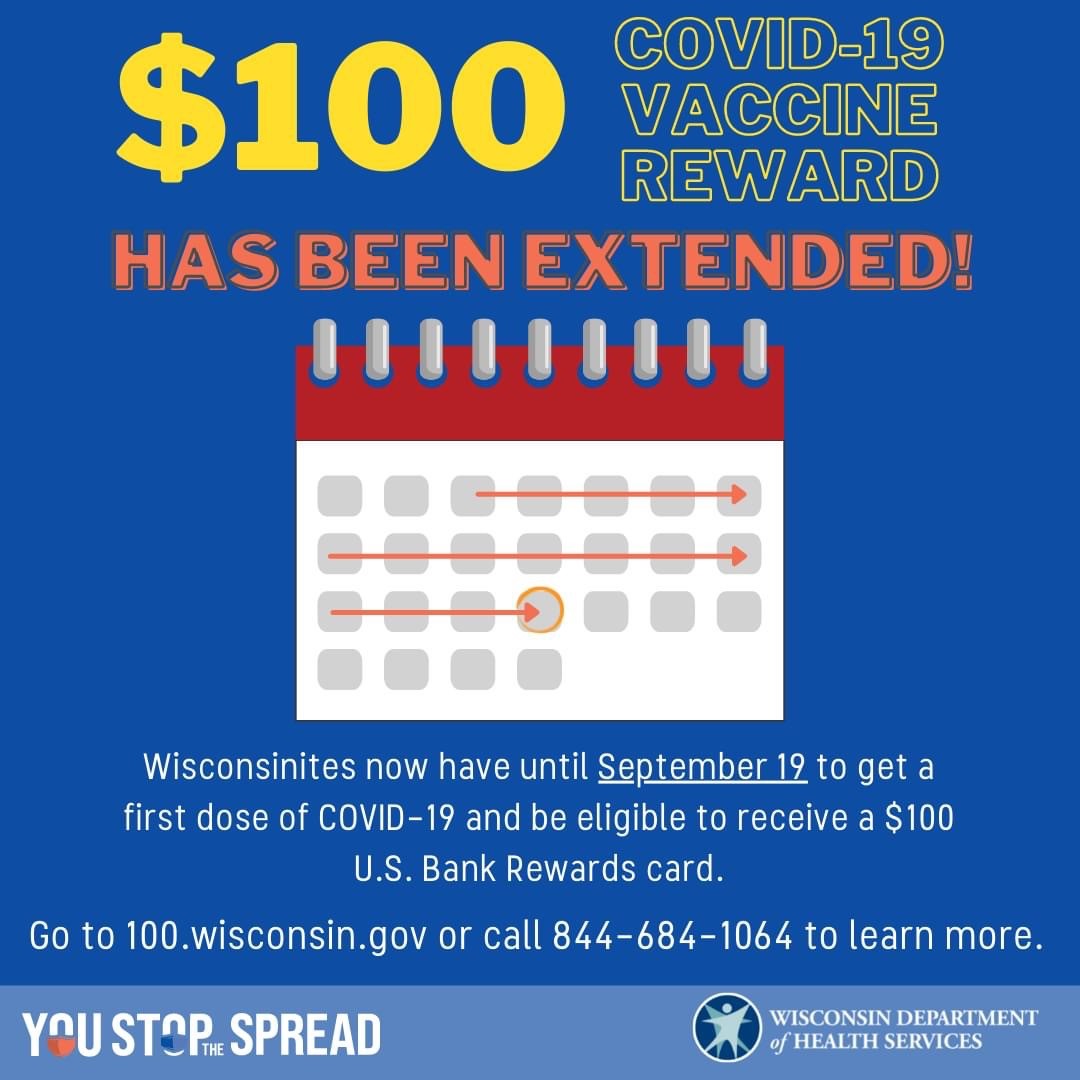 Getting vaccinated now can help protect our state as we brace for this current surge, and it can put $100 in your pocket." #DHSWI Secretary-designee Karen Timberlake and Governor Tony Evers extend the Vaccine Reward Program. So you still have time to protect yourself and your community, and get $100.
Learn about the program: dhs.wisconsin.gov/covid-19/100.htm
Find vaccine near you: vaccines.gov/
Hillside Family Resource Center Vaccine Clinic
Food Resources
Free Community Grocery Giveaway Alert!!!! Please spread the word. Parklawn Assembly of God Church, UpStart Kitchen and Just One More Ministry are partnering from 1:30pm to 3:30pm (or until supplies last) on every second Sunday of the month from June to October 2021. They are giving away food boxes and to-go meals. Guest with vehicles may arrive starting at 12:45pm. Walk ups are welcome!! See the flyer for more information.
Parenting Resources
24 Hour Parent Helpline- The Parenting Network (414) 671-0566
MHA Women's Nurturing Group or email lekecia@mhawisconsin.org
Employment
Milwaukee Bucks and Fiserv Forum To Host Job Fair: Wednesday, Sept. 15 in the Fiserv Forum atrium
The Bucks and Fiserv Forum are hiring for retail, security, guest services and housekeeping positions. All roles are year-round and part-time, and applicants must be willing and able to work nights, weekends and holiday.
Positions start at $14.00 per hour with an increase to $15.00 per hour after six months of service.
Job seekers must apply online at www.bucks.com/careers and bring a copy of their resume with them to the job fair. Masks will be required to be worn in Fiserv Forum at all times, including during the interview process.
As the Bucks encourage everyone to be vaccinated, on-site vaccinations will be available to job-seekers.
For more information, please visit www.bucks.com/careers.